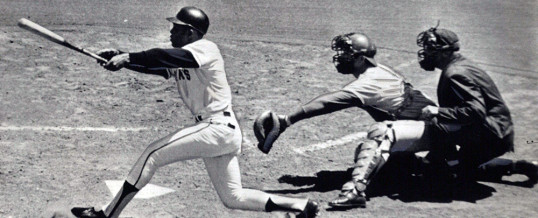 July 18th, 1970: San Francisco Giants outfielder Willie Mays becomes to 10th player in baseball history to collect 3000 hits. Facing Montreal Expos right-hander Mike Wegener at Candlestick Park the 'Say Hey Kid' smacked a single to left to reach the milestone during the second inning of the Giants 10-1 rout over the Expos.
Willie will finish his career 3,283 hits, the 12th most in MLB history.
Becoming a member of the 3,000 hits club is an amazing accomplishment…. simply because it ...
Continue →
Share