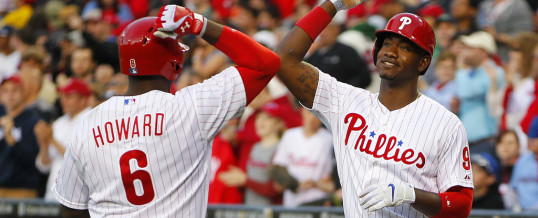 Congratulations to Domonic Brown on being selected for his first All Star Game.
Dom will join Phillies teammate Cliff Lee on the National League Roster for the game on Tuesday, July 16th at New York's Citi Field.
Going into Spring Training, Brown was a major question mark for the Phillies 2013 lineup. He'd had several big-league auditions, but they didn't go particularly well. He'd struggled with nagging injuries. Overall, his performance hadn't matched his potential.
Continue →

Share