Congrats to #WhiteSox Jose Abreu for being voted as the starting 1B for the 2018 All Star Game
Continue →
Share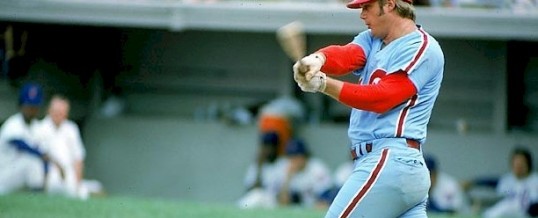 Today is Greg Luzinski's 63rd birthday.
Here is an excellent example of what a great power hitter he was… Footage from the 1977 All Star Game at Yankee Stadium. Facing a Hall of Fame pitcher, Luzinski works a full count, fouls off three pitches and then blasts a home run to the opposite field.
Continue →
Share
On this day in 1981, Phillies Hall of Famer Mike Schmidt became the fourth (and most recent) in franchise history to homer in an All Star Game.
With his team down 4-3 in the top of eighth inning, Schmidt pounded a Rollie Fingers pitch over Dave Winfield and the Municipal Stadium center field wall, driving in Pittsburgh's Mike Easler to propel the National League its 10th straight win over the American League.
Continue →
Share