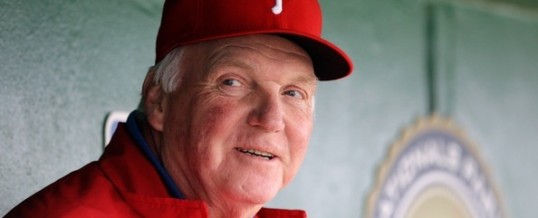 Congratulations to Phillies manager Charlie Manuel on his 1,000th victory as a big league manager.
Cole Hamels pushed him over the milestone when he pitched a complete game last night to beat the Braves, 5-1. It was the 96th win Cole has recorded while pitching for Charlie.
During his 12-year managerial career he has collected 780 wins with the Phillies (most in franchise history) and 220 wins as the manager of the Cleveland Indians. His clubs have never finished less than 3rd ...
Continue →
Share