OTD 1972: Roberto Gets Number 3000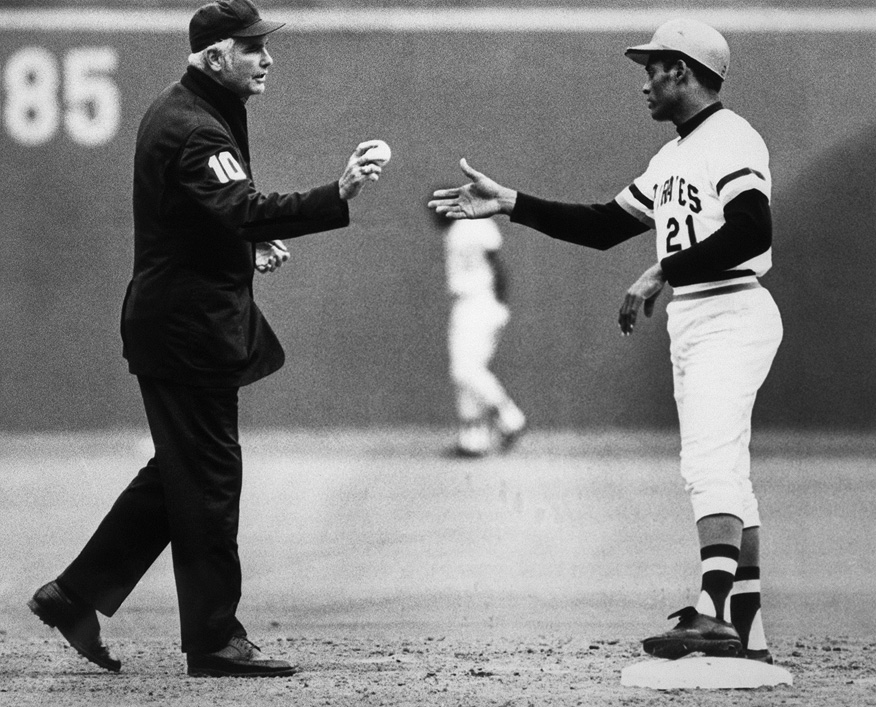 On this day in 1972, the Great Roberto Clemente became the 11th player in Major League History to reach that mark. Clemente was the first Latin player to gather 3,000 hits. No one knew at the time, it would be the last regular season hit of his Hall of Fame career.
In the bottom of the fourth inning, leading off against Jon Matlack, Clemente roped a double to left-center field at Three Rivers Stadium. The were just over 13,000 fans at the ballpark. Standing alone at second base, umpire Doug Harvey briefly stopped the game to give the ball to Clemente, who tossed it over to first-base coach Don Leppert. Roberto went on the score the game's first run on a Manny Sangullien hit.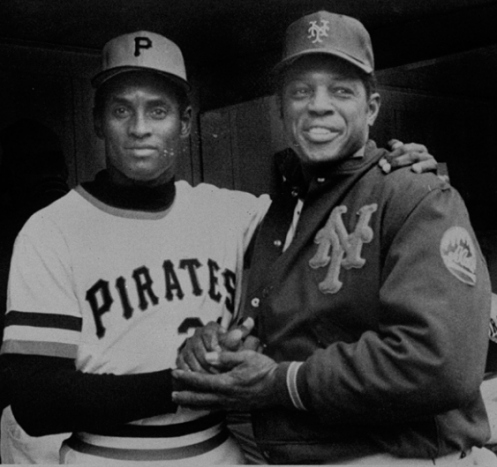 In between innings, the Mets' Willie Mays, who had become the 10th member of the 3,000-hit club in July 1970, broke with baseball tradition when he left the visitors' dugout to congratulate Clemente on the Pirates' bench. Afterward Clemente jogged out to right field to start the fifth inning and doffed his cap to a still-standing crowd.
Roberto was due up with two outs in the bottom of the fifth, but his day was done. Manager Bill Virdon sent in soon to retire Bill Mazeroski to pinch hit. Maz was a teammate with both Clemente and Virdon on the 1960 World Series champion Pirates. The Pirates won the game 5-0.