Ted Williams Hitters Hall of Fame Induction
On Saturday February 10th, over 600 fans arrived at Spectrum Field in Clearwater Florida to take part in honoring the Class of 2018 Ted Williams Museum Inductees. Tony Perez, Dick Allen, Ron Guidry, J.R. Richard & Charlie Manuel were inducted on a beautiful night prior to the start of spring training. The Williams Hall of Fame was founded in February 1994 and is housed inside the Rays' home ballpark, Tropicana Field, in St. Petersburg. Additionally, the Pitching Wall of Great Achievement was renamed in honor of former Philadelphia ace Roy Halladay.

The night included a free autograph session featuring four National Baseball Hall of Famers: Wade Boggs, Tony Perez, Andre Dawson, and Steve Carlton and a star studded list of honored attendees including George Foster, Luis Tiant and Willie Horton.
Dick Allen's acceptance:
Dwight Gooden, Andre Dawson and Ron Guidry arrive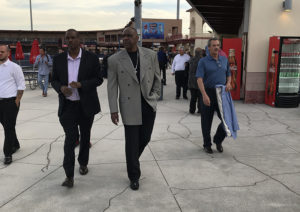 Andrew Dawson, George Foster, Dick Allen and Steve Carlton sign autographs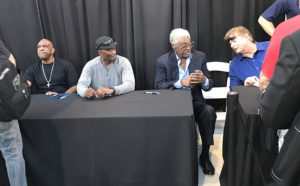 Dick Allen, and all inductees were awarded Ted Williams signed bats

Orestes Destrade, Tony Perez and Dwayne Stats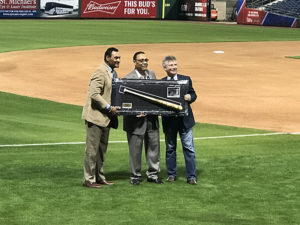 Signed Ted Williams bat