Wallpaper Wednesday – Baseball is Fun
[et_pb_section fb_built="1″ _builder_version="3.22″][et_pb_row _builder_version="3.25″ background_size="initial" background_position="top_left" background_repeat="repeat"][et_pb_column type="4_4″ _builder_version="3.25″ custom_padding="|||" custom_padding__hover="|||"][et_pb_text _builder_version="3.27.4″ background_size="initial" background_position="top_left" background_repeat="repeat"]
Baseball is a game. If you are not having fun… you might be doing it wrong.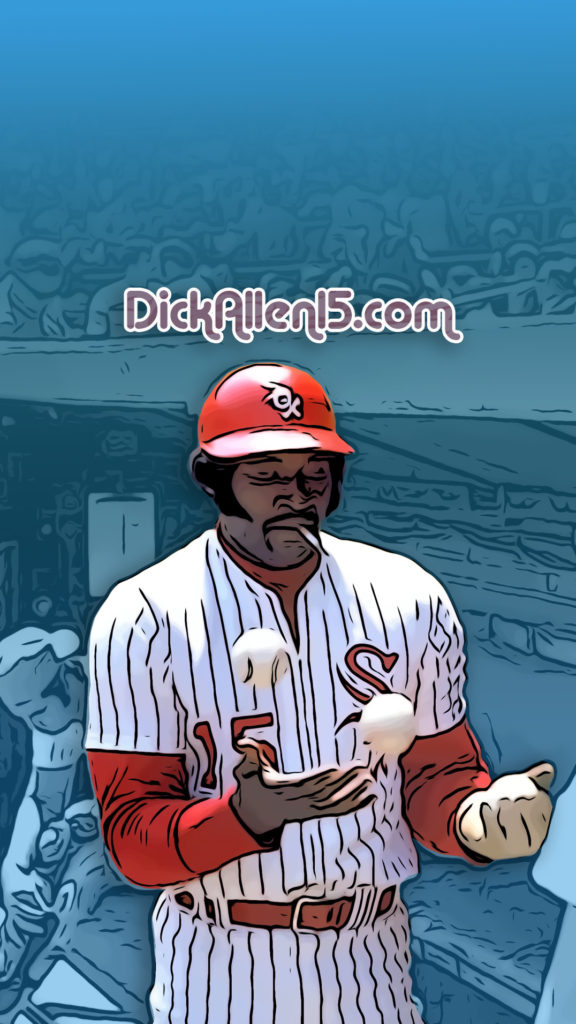 Another mobile phone wallpaper. You can see the entire DA15 collection here.
We get A LOT of questions and comments about the famous "Juggling Baseballs" photo taken by Sports Illustrated's John Iacono. Based on most of those observations, this single moment in time had a significant influence on how people remember Dick Allen and the 1972 Chicago White Sox.
For the record, Dick doesn't typically talk about the image, because 1) He would rather talk about his teammates and 2) He doesn't want to be viewed as someone who celebrates smoking.
However… 1972 was a special year. Chicago is a special place.  Chuck Tanner was a special manager and the White Sox are a special organization.
And as Dick always says:
"If there was any fun available out there, I wanted to be the one to find it"
[/et_pb_text][/et_pb_column][/et_pb_row][/et_pb_section]