Before April 8, 1975 there had never been a black MLB Manager. On that day, Frank Robinson broke new ground in baseball's long march to truly become the National Pastime.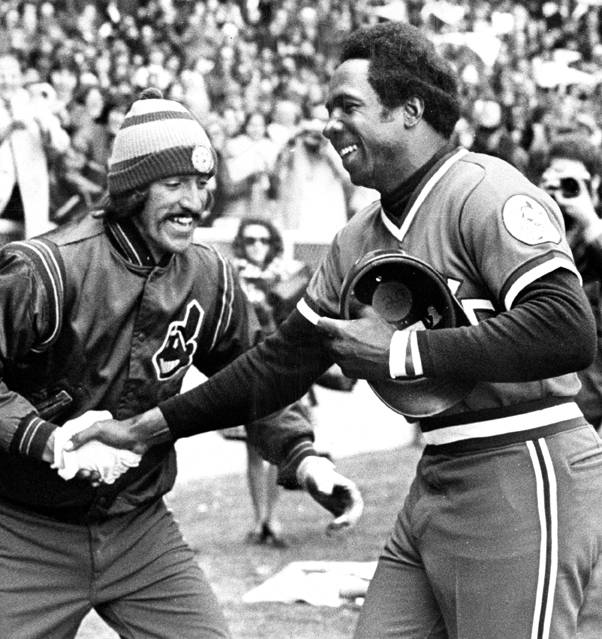 Robinson wasn't just a manager for the Indians. He was batting second for Cleveland as their Designated Hitter. On that day, Frank crushed a first-inning pitch from Yankees pitcher Doc Medich for a home run to power the Indians to a 5-3 Opening Day victory.
But this game was about more than Frank Robinson's excellence as a player. The HR was his 575th, which was plenty to ensure him a spot in the Baseball Hall of Fame. When all was said and done, Robinson finished his playing career with 586 home runs, 1,812 RBIs, a .294 batting average, Most Valuable Player Awards in both leagues, the 1966 American League Triple Crown and two World Series rings with the Orioles. This game was about a black man managing a Major League Baseball team.
"It was a great moment, but you had to wait 'til the end, 'til the game was over," Robinson told The New York Times about the home run, which brought a thunderous ovation from the 56,204 fans at Cleveland Stadium. "Now, it's even more gratifying."
Robinson played in just 49 games with the Indians that year, hitting eight more home runs. But under his leadership, Cleveland went 79-80 – a 3 1/2-game improvement from the year before. In 1976, his last season as an active player, Robinson led the Tribe to its first winning season in eight years. But following a slow start in 1977, Robinson was dismissed.
In 1981, he went on to manage the San Francisco Giants – where he became the first African-American manager in National League history. He also managed the Baltimore Orioles and Montreal Expos/Washington Nationals, winning 1,065 big league games as a manager.