Plaque hanging on the old Wampum High School Gym.
Dick's brothers Coy, Hank, Caesar and Ron are all represented here remembering the Wampum High School Indians.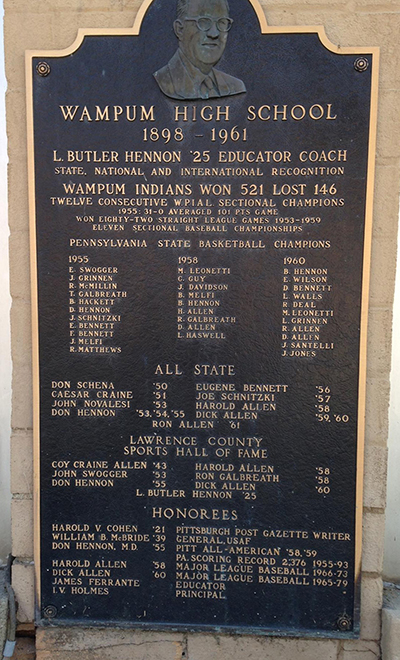 Editors note: The previous version of this post was incorrectly written with two errors:

1) The post failed to recognized Dick's brother, CAESAR CRAINE.

2) The author inadvertently copied the text email from the reader that sent the photo. That text referenced "my wife" while at the same time including Dick's comments about the photo. This may have led some readers to assume Dick is married and authored the post. This is not the case as we take a team approach to the running of this site. Dick has not been married since 1983.